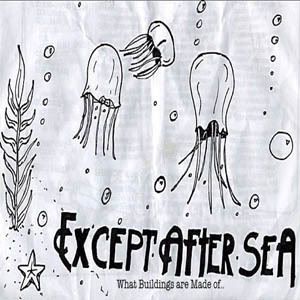 This upcoming weekend is your best chance to see Except After Sea, as this Langhorne indie-rock outfit will be playing two shows in Philly. You can catch them Friday at The Trocadero Balcony with U.S. Funk Team and Overise or Sunday at The Manhattan Room with Like Lions and Deleted Scenes. If you're totally lazy and miss both those shows, you can see them December 7 at The Khyber with Days Away and Unlikely Cowboy.
EAS has also made three tracks from the band's recently released debut record,
What Buildings Are Made Of...
, available on their Myspace site. Do note the Bob Dylan clips from
No Direction Home
. Nice touch boys.
[Links]
myspace.com/exceptaftersea