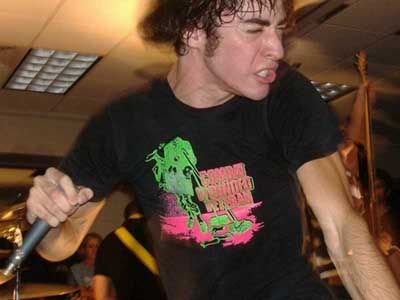 Although the Bucks County hardcore punk community has always been underground by nature -- that's how these guys and gals like it -- it's a shame when local publications and venues take a pass on the genre. There are a handful of very decent bands dedicated to playing local VFWs and YMCAs and maintaining the DIY lifestyle so important to these musicians.
High on the list of notable acts is Dead Again?!, a Doylestown band that has started to gain recognition in the East Coast hardcore scene. Dead Again?! has a couple of EPs under its belt, but the five-piece just released its debut longplayer,
Monolith
, in October on Emerald Moon Records. You can see them live December 22 at the Landsdale VFW (802 W. Second St.) with The Progress, Cetus, and Bangarang.
myspace.com/deadagain
www.emeraldmoonrecords.com